AN OVERVIEW OF THE BMW 8 SERIES.
Luxury in its sportiest guise: the BMW 8 Series blends the outstanding driving dynamics of a sports car and the superlative quality standards of the BMW luxury class to create an iconic product. The unmistakable styling, high-performance engines and impressive level of comfort and innovation open up a new dimension of exclusive sportiness that achieves highly ambitious standards with supreme ease.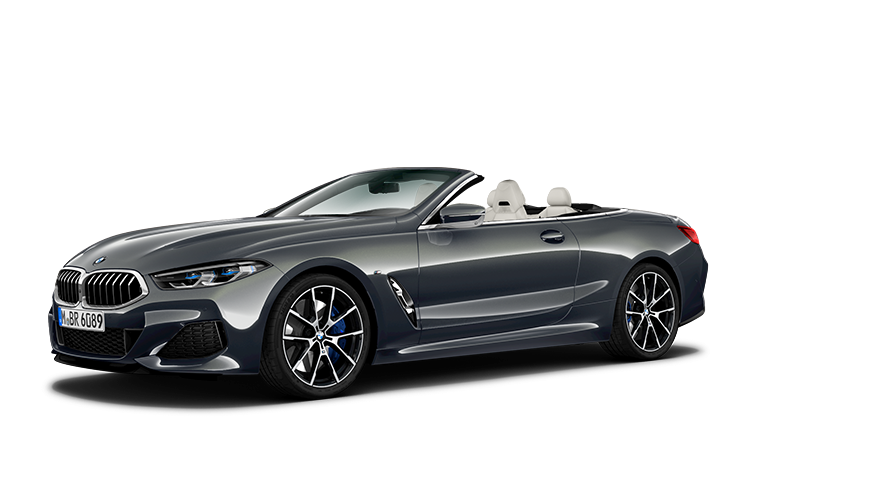 BMW 8 SERIES COUPÉ
Power. Control. Comfort. Thanks to its unique design, exceptional agility and impressive engines, the BMW 8 Series Coupé raises both the rev counter and the adrenaline level. Combined with exclusive racing features, the luxury sports car is the perfect fusion of top quality and maximum performance.
BMW 8 SERIES CONVERTIBLE
The BMW 8 Series Convertible: a sports car in the BMW luxury class and pioneer of a new style of freedom. A car perfected down to the tiniest detail that states its dynamic potential with incredible elegance. Its design: powerful and aesthetic. Its drive system: highly agile and hugely powerful. This vehicle redefines the concept of a luxury sports car in a highly emotional way. In it, absolute comfort meets technological innovation – and ambitious sportiness meets unlimited driving pleasure.